New Call of Duty Modern Warfare 3 Remastered Is Coming? True or Not – There are some amazing AAA releases in the Call of Duty gaming franchise. It has been years since they last released some of the world's top video games for gamers.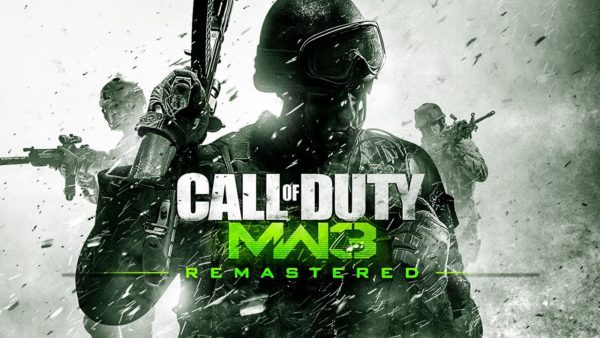 New Call of Duty Modern Warfare 3 Remastered Is Coming? True or Not?
The Modern Warfare and Black Ops series are only a couple of the notable games that the franchise has released. Many believe that Modern Warfare 3 will be released in a remastered form by Infinity Ward and Activision.
The internet is rife with rumours that Call of Duty: Modern Warfare 3 will soon be released in remastered form.
The Modern Warfare trilogy's initial ending was essentially in MW3. Fans of COD desire a throwback version of the game on their modern PCs and consoles so they can play it again with better visuals.
They just want to drop down in the game while doing their favorite iconic campaign, which includes defending New York from the Russian forces, defending the president of Russia while the plane was getting crashed, and a battle with the Makarov on a rooftop in the Arabian Peninsula.
You can play renowned matches in the game's multiplayer. When it first came out, this game offered novel ideas like the Specialist Strike Package, which gave players awards and extra benefits.
A remastered edition of this game has been anticipated by players all around the world. However, the business has thus far denied the rumours. There isn't a remastered version of this game in the works, according to the franchise. In the meantime, there are rumours circulating that Call of Duty is developing a new game.
Remastered versions of older games like Modern Warfare and Modern Warfare 2 are available. Both the new audience and the more recent console and PC generations benefited from their legendary gameplay.
Only the Modern Warfare 2 campaign has been remastered, but players who played this game on current-gen consoles loved every mission.
Fans began to anticipate the MW trilogy's last instalment after the release of these enhanced games. Activision, meanwhile, has not made any announcements regarding the remastering of Modern Warfare 3. According to recent reports and rumours, MW3 will remain in the past.
According to numerous sources, Call of Duty's relaunched series' final game was Modern Warfare 2. This year, many fans will be on the lookout for Modern Warfare 3's remastered release; however, we are unsure if a reboot version will be released or not.
Gamers shouldn't anticipate it happening as often, but you never know. Even so, a new title is in the works whose development is almost finished and whose completion is imminent. Activision and Infinity Ward will undoubtedly make us wait, but the wait will be worthwhile in the end.
Related Tags: New Call of Duty Modern Warfare 3 Remastered Is Coming